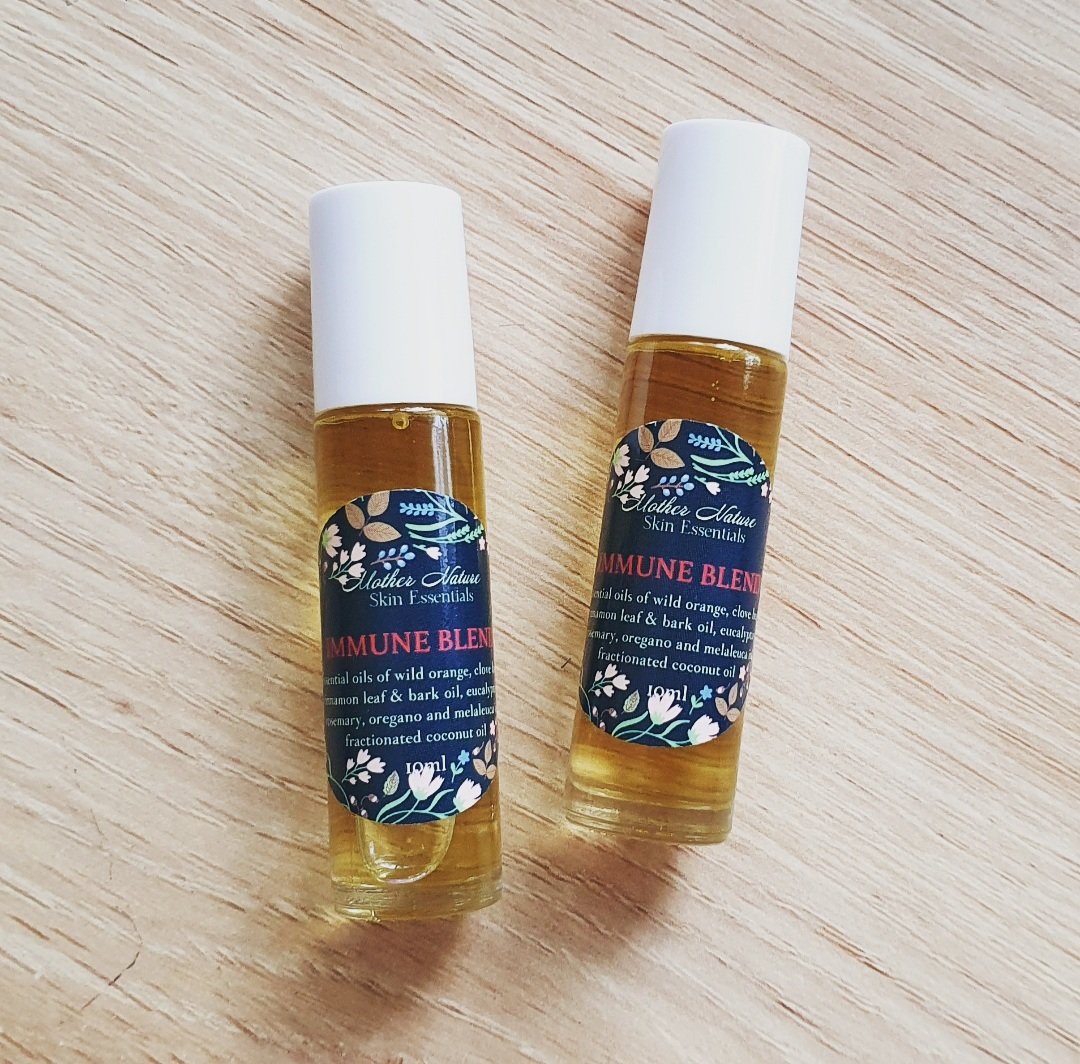 IMMUNE Boost/Cold & Flu Roller Blend | Essential oil Blend
IMMUNE BOOST ESSENTIAL OIL ROLLER BLEND
A powerful blend of anti-viral & anti-bacterial essential oils, providing a natural and effective alternative for immune support and keeping the cold and flu nasties at bay.
- supports healthy immune and respiratory function
- protects against cold, flu and environmental threats
-supports the body's natural antioxidant defences
- energising and uplifting aroma
------------------
To use// Roll down the spine, across chest and under soles of feet when feeling unwell or in need of an immune boost. For best results apply 3-5 times daily when feeling unwell or as needed.
----------------
• Packaged in 10ml Amber glass bottle with stainless steel roller
• Made with Organic Wild-crafted Essential oils
• Natural, Safe, Effective
• Herbalist & Aromatherapist blended
------------------------
Ingredients// Essential oils of Wild orange peel, Clove bud, Cinnamon leaf and bark oil, Eucalyptus leaf, Rosemary leaf/flower in a base of fractionated coconut oil