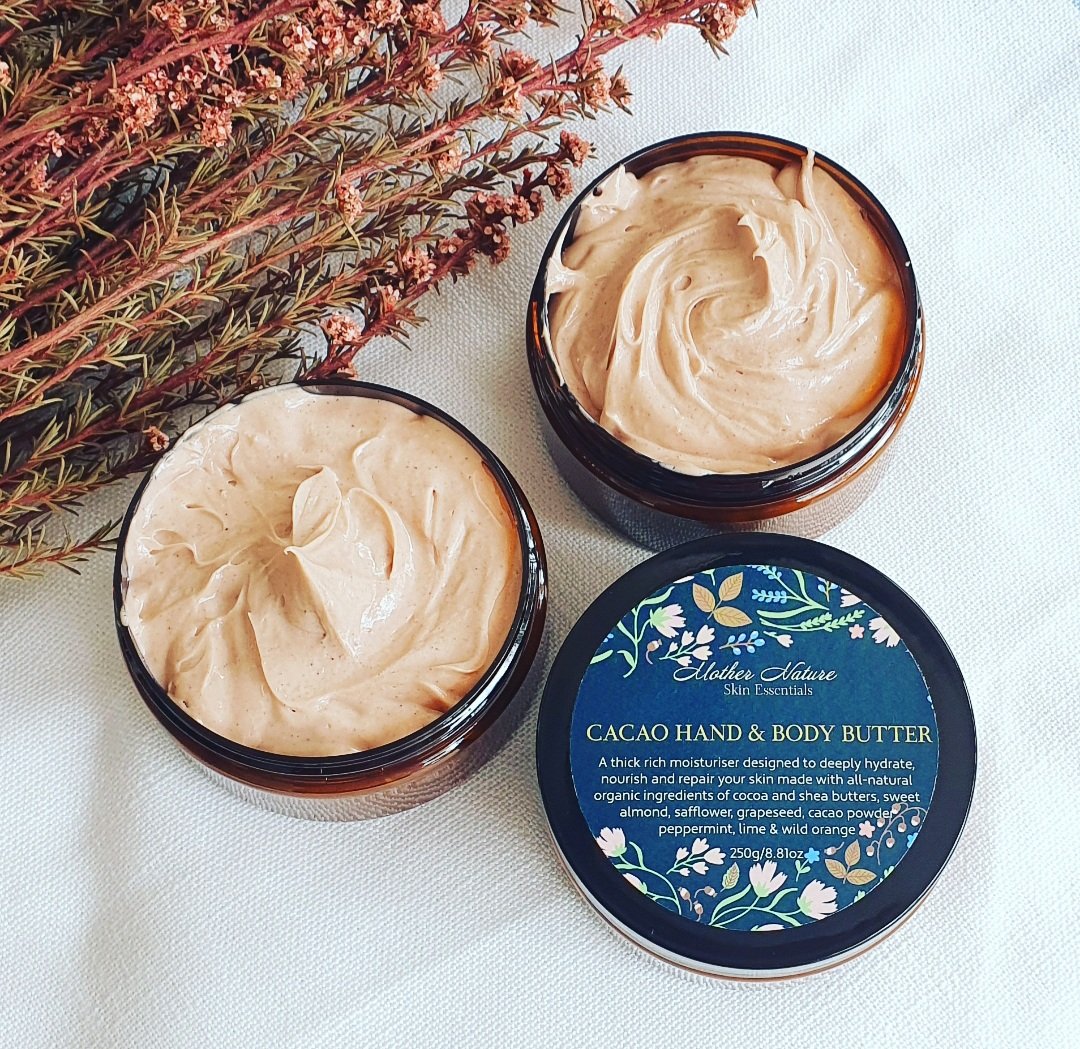 Hand-whipped Cacao Body Butter
NEW! HAND-WHIPPED CACAO HAND & BODY BUTTER
Our rich luscious and utterly devine Cacao Hand & Body Butter is a deeply nourishing and ultra-hydrating moisturiser to soothe dry skin conditions including ezcema & rosea, improves skins elasticity and tone.
Packed full of skin-loving antioxidants, vitamins and nutrients to provide an All-Natural and healthy way to deeply nourish and leave your skin with a beautiful Glow!
Large 250g jar!
----------------------
✔ Natural & Organic Ingredients
✔ Eco-friendly products packaged in recycable/reusable packaging
✔ Vegan and Cruelty-free ingredients
✔ Herbalist & Aromatherapist formulated
Ingredients/ Shea butter, Cocoa butter, Sweet almond oil, Safflower, Grapeseed oil, Carnauba wax, raw Cacao powder, Peppermint, Lime and Wild Orange Essential oils.