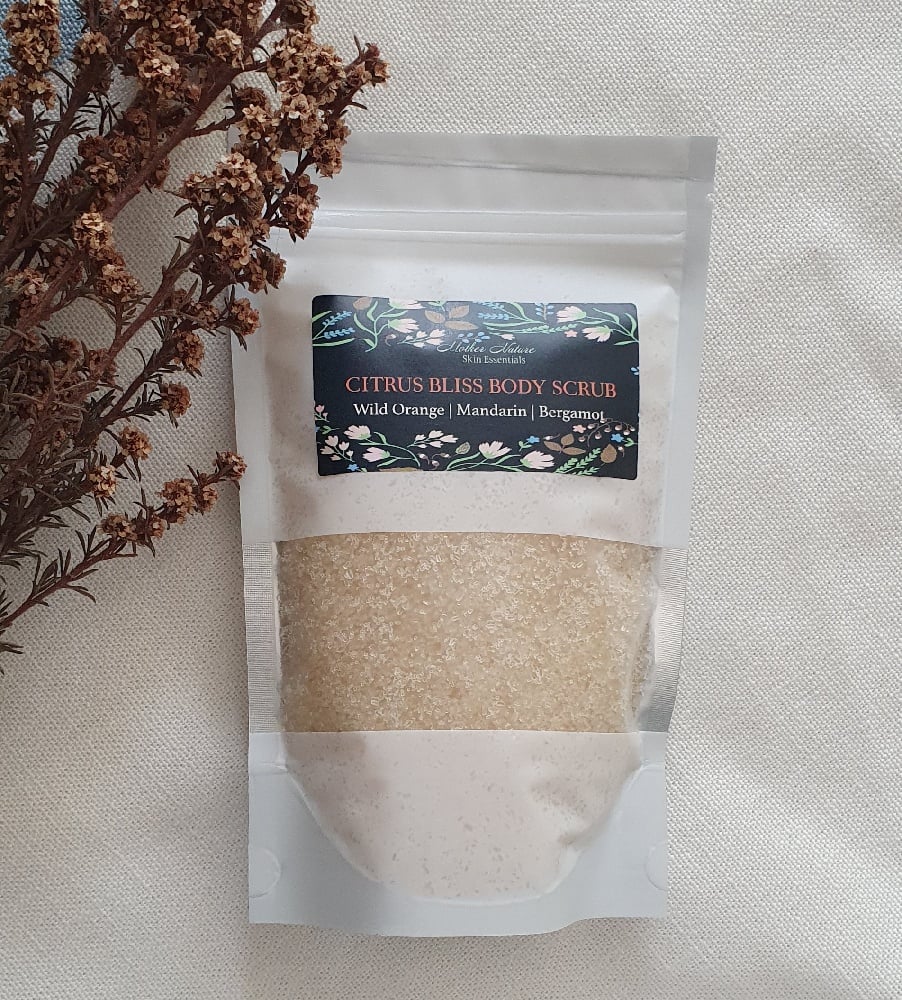 Citrus Bliss Body Scrub | Exfoliating Body Treatment
CITRUS BLISS MAGNESIUM SCRUB 🍊🍊🍊
This exfoliating all over Body treatment has an uplifting aroma, to awaken & stimulate the body, mind & soul.
Skin & Body benefits;
~ Soothing & deeply hydrating for the skin
~ Preps your skin for self tan application by scrubbing away old dead skin cells
~ Regular exfoliation increases collagen production
~ Stimulates and sloughs away dry, dull skin and problem areas making way for new healthy skin cells
~ Increases circulation to the surface of the skin which helps reduce cellulite, eczema and other skin conditions
~ The mineral composition of these exfoliating salts draw toxins and impurities from the skin and replenishes and restores your skin's natural moisture content
Use: For best results, apply scrub out of shower stream to slightly damp skin. Take a handful and gently scrub into the skin taking time to encourage circulation.
Rinse off under shower, massage the oils into the skin, then pat skin dry.
Use weekly for silky smooth glowing skin!
{350g packet}
• Herbalist & Aromatherapist formulated
• 100% Natural Organic & Vegan- friendly
~~~~~~~~~~~~~~~~~~
Ingredients/ Magnesium sulphate, sugars, Himalayan salt, Australian Jojoba oil, Wild orange, Bergamot & Mandarin essential oils