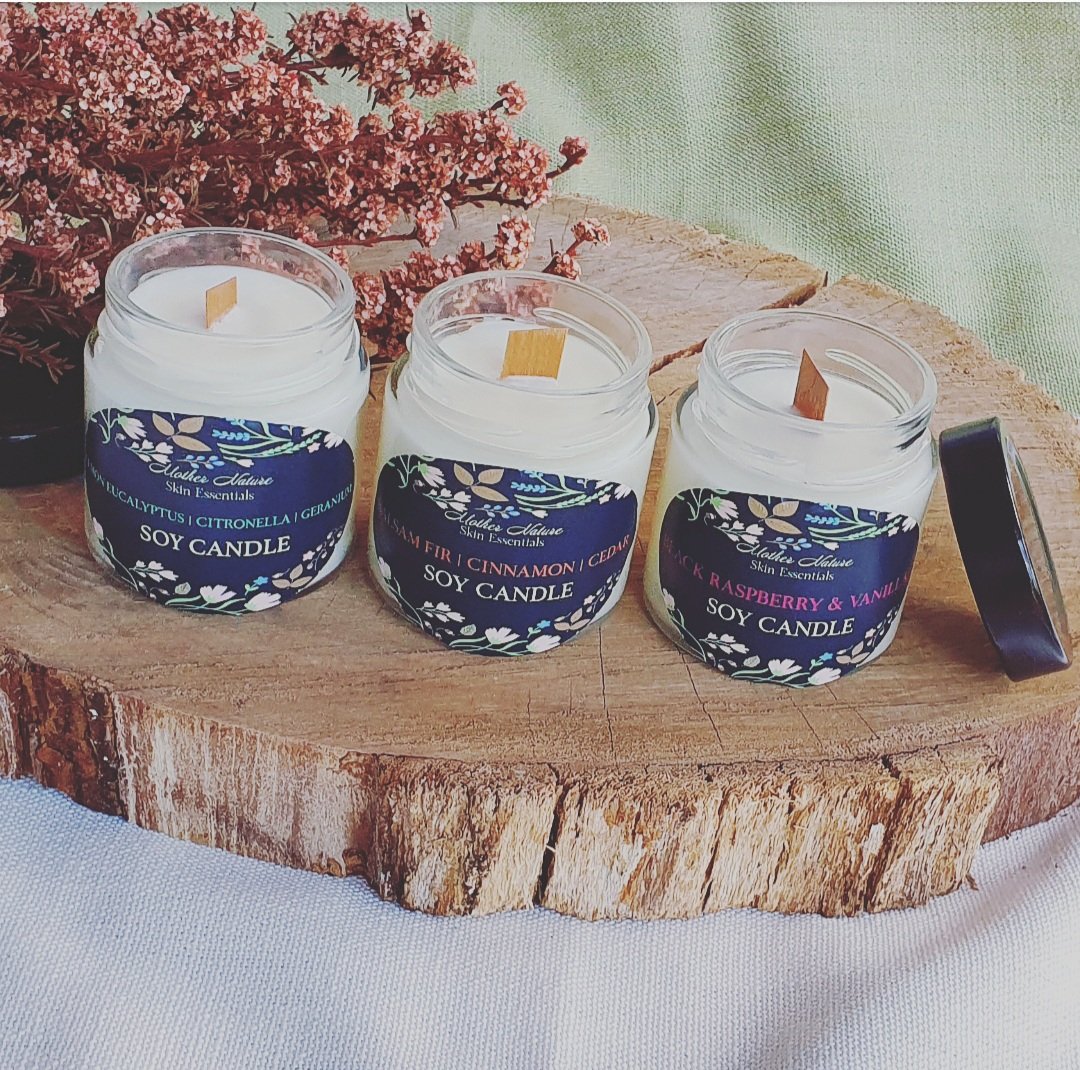 Aromatherapy Soy Candles | Wood-wick Candles
Introducing our NEW Limited-Edition Soy wood wick Candle range!
Our candles are hand-poured using natural, 100% soy wax, which is non-toxic, eco-friendly and slow-burning. Blended with high-quality fragrance and essential oils.
Available in the scent of your choice;
Black Raspberry and Vanilla – a vibrant combination of blackberries and raspberries, complemented with pretty, white florals and base notes of creamy vanilla
Balsam Fir ~ Cinnamon ~ Cedar and Fresh Pine – Just like taking a refreshing walk into the deep forest~ crisp, clean, sweet & spicy scent of woodland.
Lemon Eucalyptus ~ Citronella ~ Geranium – keep those pesky mosquitos away while entertaining outdoors. Uplifting and fresh citrus, floral with a sweet herbaceous finish.
Each jar holds 125g.
Approx 25hrs burn time.
Choose your scent upon ordering.